Filters
Hydraulic Power Sales Inc. is your source of hydraulic filters providing excellent customer service and high-quality products you can rely on. Our selection includes hydraulic absolute micro glass cartridge or spin on filters, low/medium/high pressure filter housings, desiccant breathers, and filtration systems for fluid conditioning. We can advise you on the solution that's best for your specific application to help clean and condition your oil so your expensive components last longer and prevent down time.
Hypro Filtration
There are many hydraulic filters on the market, and we supply a complete line of high-quality replacement filters from Hy-pro Filtration, the leader in the industry. Hy-pro filters are not only a high-quality product but can interchange with most other name brands and are competitive in pricing. Please call us today with your hydraulic filter needs.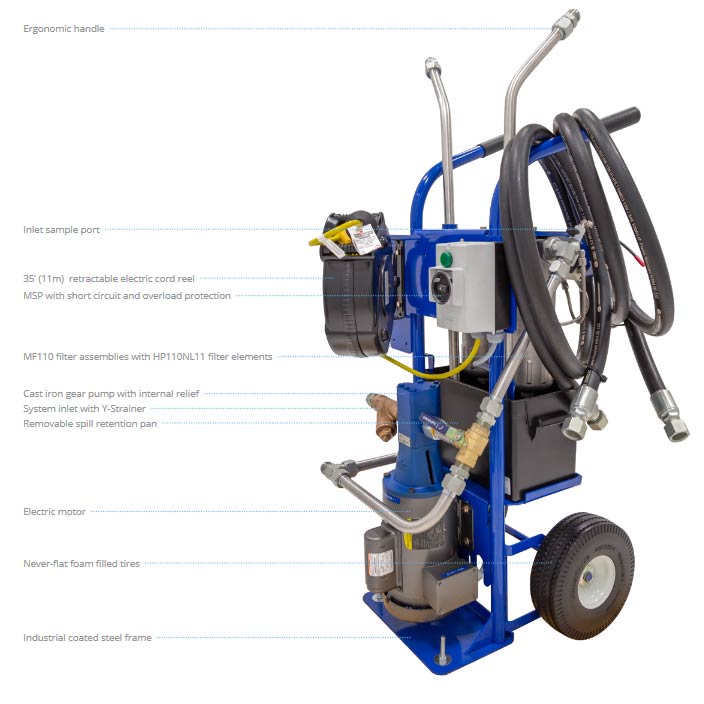 Filters and Systems
Our filtration products ensure smooth, efficient, reliable operation of your machines. Premature component failure happens in a hydraulic system mainly due to contamination, up to 80 percent! How's that for a reason to have quality sufficient filtration on your system! We carry the following premium-quality hydraulic filtration products to support your specific applications:
Types of Filters and Systems
Desiccant filters

Low-, Medium- and High-pressure cartridge and spin-on filter elements

Low-, Medium- and High-pressure filter housings

Mobile filter carts

Offline filter panels / skids

Phosphate Esther conditioning systems

Electrostatic contamination removal

Diesel filtration systems

Varnish Removal systems
Get Top-Quality Fluid Power Components
Hydraulic Power Sales Inc. has helped a wide variety of businesses choose the best filtration products for a range of hydraulic systems. For expert guidance and quality products that help you maintain reliability and avoid downtime on your hydraulic system, call us today at 916-631-9275.