Service and Repair
When it comes to hydraulic service and repair, you need a highly experienced and knowledgeable team in your corner. Hydraulic Power Sales Inc. is the name to call. With over 100 years' collective experience in the industry, we provide reliable hydraulic component and system repairs on-demand, even offering 24-hour rush/breakdown/expedited services to ensure your system gets up and running as quickly as possible. 
Hydraulic Service and Repair
Safe operation of any hydraulic system depends on the integrity of many critical components. Whether you're noticing pressure loss or a malfunction with any part, we're the name to call for comprehensive hydraulic service and repair. With decades of experience in the industry, we have incredible knowledge of a vast range of hydraulic manufacturers and product lines, giving us an edge on sourcing hard-to-find items that may be essential for repairs.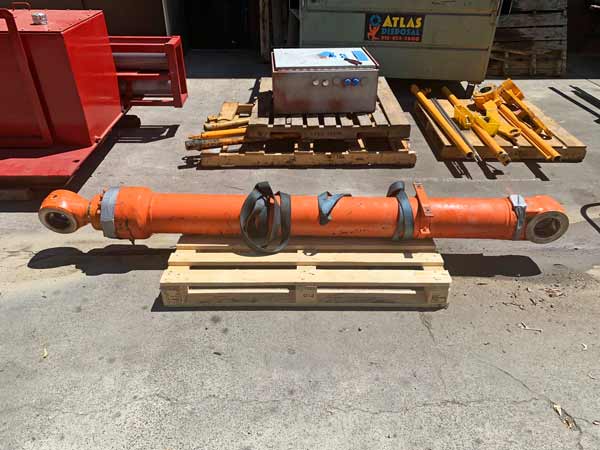 Comprehensive Capabilities
We have the capabilities to rebuild any hydraulic cylinder, motor, pump or valve:
Cylinders:


We handle everything from standard rebuilds and resealing to full machining capability of rods, barrels and completely new cylinders.

Pumps, motors and valves:
Does your system require the replacement of specialty components? We can source OEM and aftermarket replacement parts to facilitate long-lasting, reliable repairs.
Sometimes, components are simply beyond repair. If your system requires replacement components that aren't available or are obsolete, we have the capability to machine parts or source crossover versions with the same parameters.
Minimize Downtime, Maximize Profits
Hydraulic Power Sales Inc. understands that downtime associated with hydraulic systems costs your business money. That's why we work so hard to get your system back up and running as quickly as possible. You can rely on our collective knowledge backed with 100 years of experience to maintain your system and provide any necessary repairs. Give us a call at 916-631-9275 to request service or to learn more about our capabilities.