Quick Disconnects
Quick disconnects are a staple in hydraulic power systems and in important component for safe operation. Hydraulic Power Sales Inc. brings you quick disconnects for hydraulic systems in a variety of sizes, connector styles and fittings. We're the premier provider for hydraulic quick disconnects, supplying our Industrial, Mobile, and Agricultural customers with the best in products from Stucchi USA at the best prices around. We're committed to getting you the parts and components you need, to maintain the safety, and efficacy of your system. 
Hydraulic Quick Disconnects From Stucchi USA
We believe in stocking only the highest caliber products from proven manufacturers that are trusted industry-wide. When it comes to quick disconnects, no manufacturer stands up to the bar of excellence set by Stucchi USA. You'll find a full complement of products from this exceptional manufacturer in-stock. Tell us what you're looking for and we'll make sure you get a superior hydraulic disconnect that fits your application perfectly.
A Full Selection of Hydraulic Quick Disconnects
No matter what type of connection your fluid power system requires, or the style of coupling required to make the connection, we've got you covered. Our inventory of hydraulic quick disconnects includes all common fitment styles and threading options. Styles include ball bearing, Flat Face (standard or Bulkhead), Bobcat, CAT, and high pressure threaded style couplers. Thread connections include NPT, O-ring Boss, and British ports.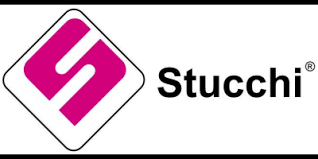 Order Quick Disconnects for Hydraulic Pumps
Hydraulic Power Sales Inc. provides our customers the quick hydraulic disconnects they need to ensure safety and efficacy from their hydraulic systems. Give us a call today at 916-631-9275 and tell us what you're looking for specifically or let one of our knowledgeable sales reps guide you to the ideal product for your fluid power application. We promise a quick disconnect that fits to-spec and performs as-intended, reliably.